The 10 suites at Acron are 24 square meters and are all located right next to the sea, offering stunning views of the Aegean Sea that you can enjoy from your private balcony. The beautiful scenery and calming sound of the waves will help you relax and unwind during your stay.
All the suites offer high-end amenities, including air conditioning, flat-screen TV, internet access, fridge, coffee machine and other convenient features to enhance your stay. They are ready to offer you the tranquility and comfort you are asking for your holidays.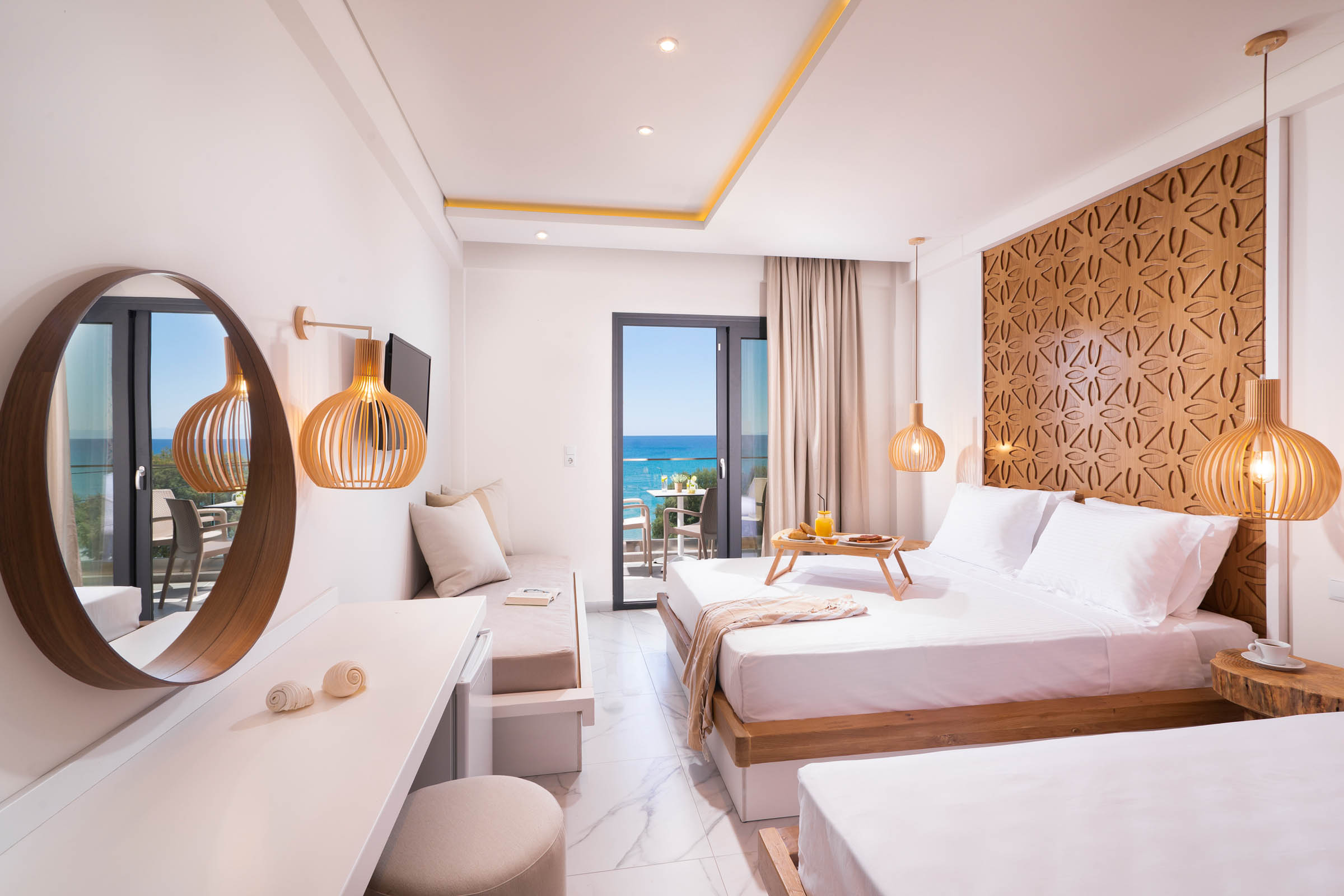 Intimacy meets premium services and heavenly views in a suite that bridges the distance between the earth and the sky. A suite designed specifically to create loving memories that will stay with you forever. Less is more when it comes to the interiors of this suite.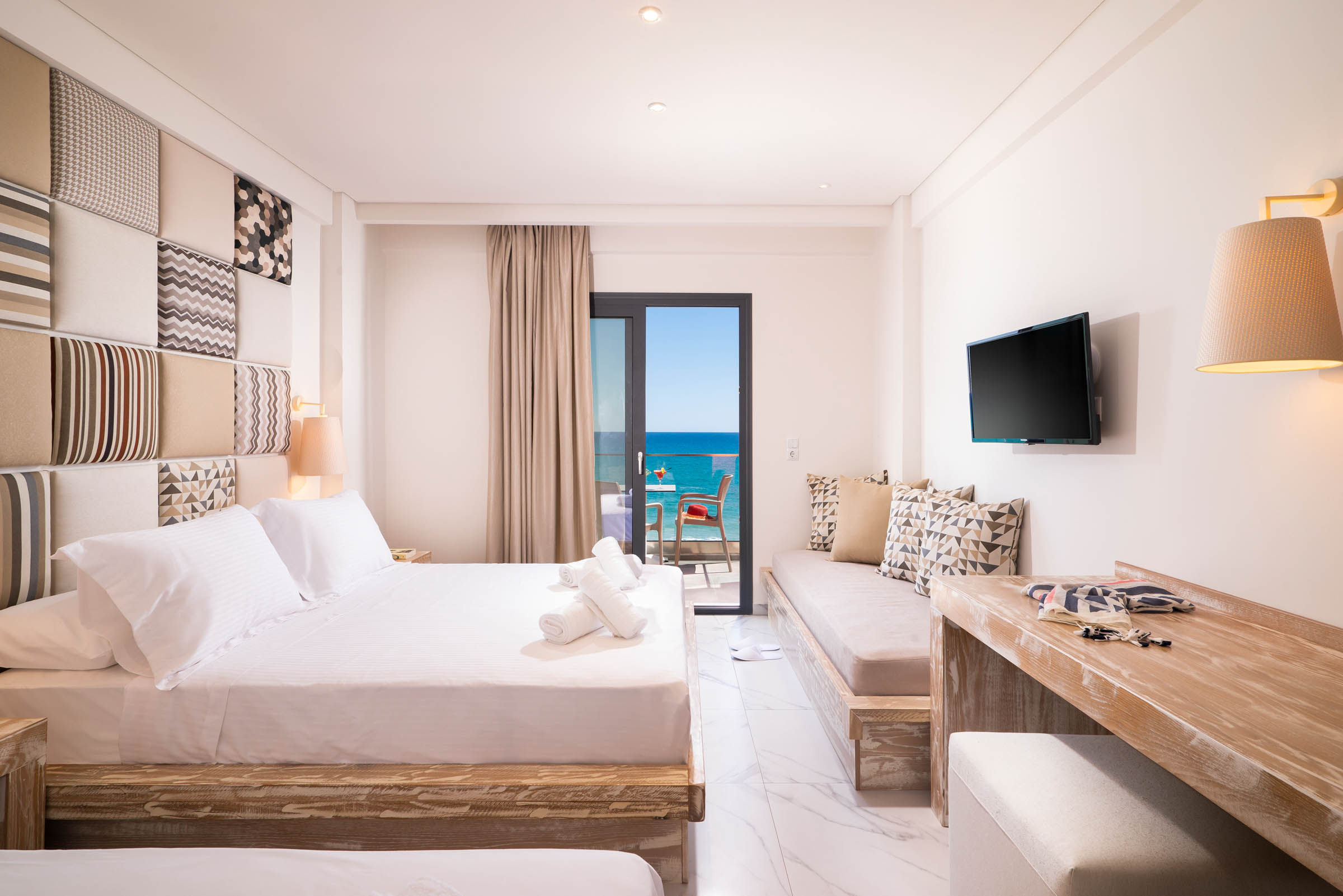 Lay back and enjoy all the astonishing views that form the scenery around this truly unique suite. Cool and crisp waters invite you to dive in at any given time of the day. Spend some time in this ethereal suite and you'll be blown away.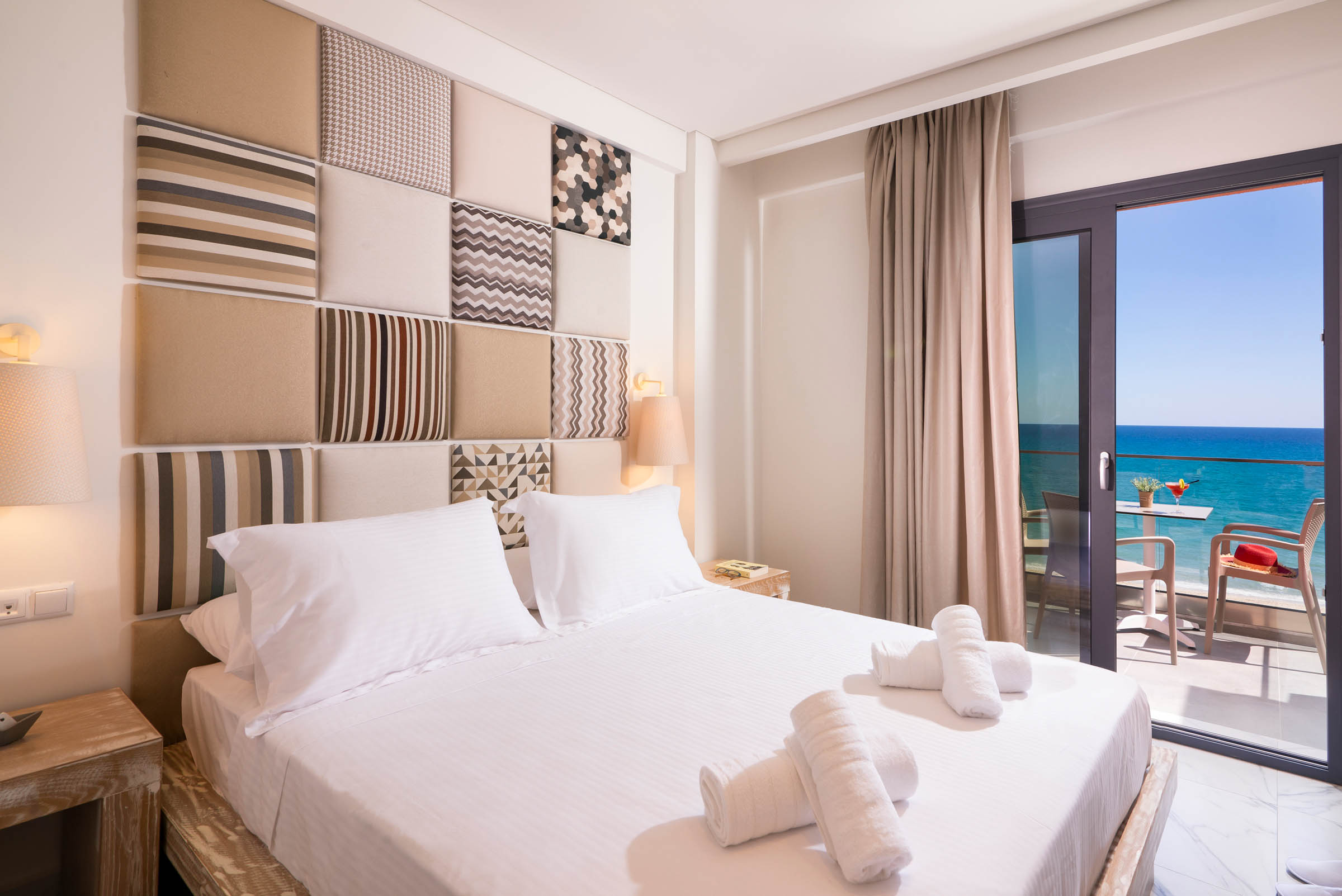 This suite is specifically designed to meet the needs of travelers with disabilities or limited mobility. It offers stunning seaside views, providing you with a serene and picturesque backdrop for your stay.